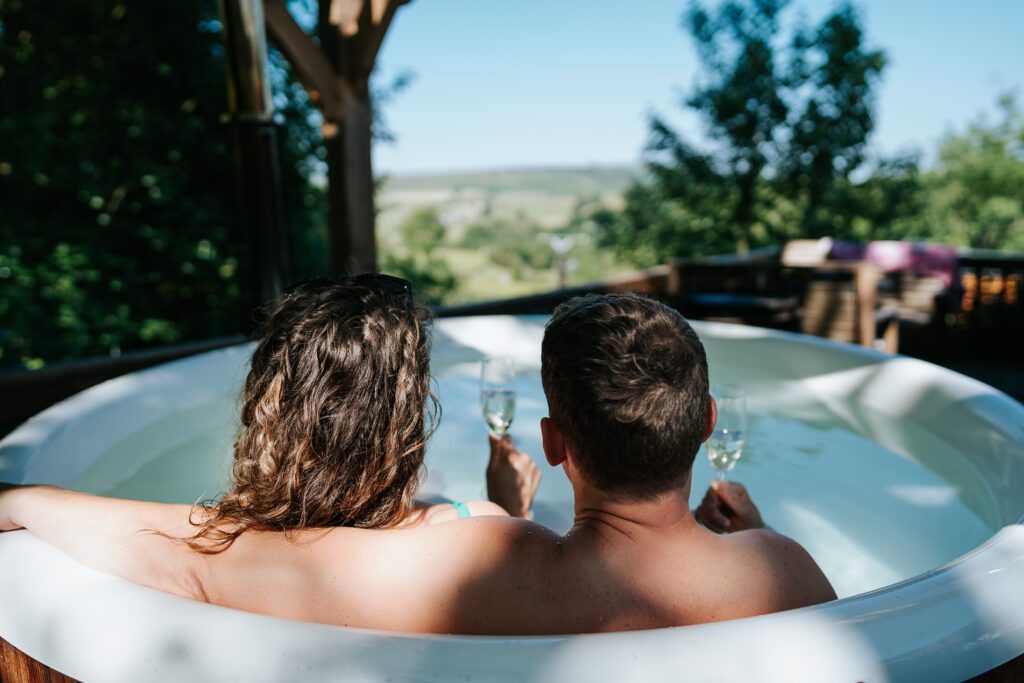 How to use a wood-fired hot tub
Preparing to soak beneath the stars in a wood-fired hot tub requires a touch of patience and attention. The following suggestions will help you refine your hot tub heating skills before your relaxation session begins.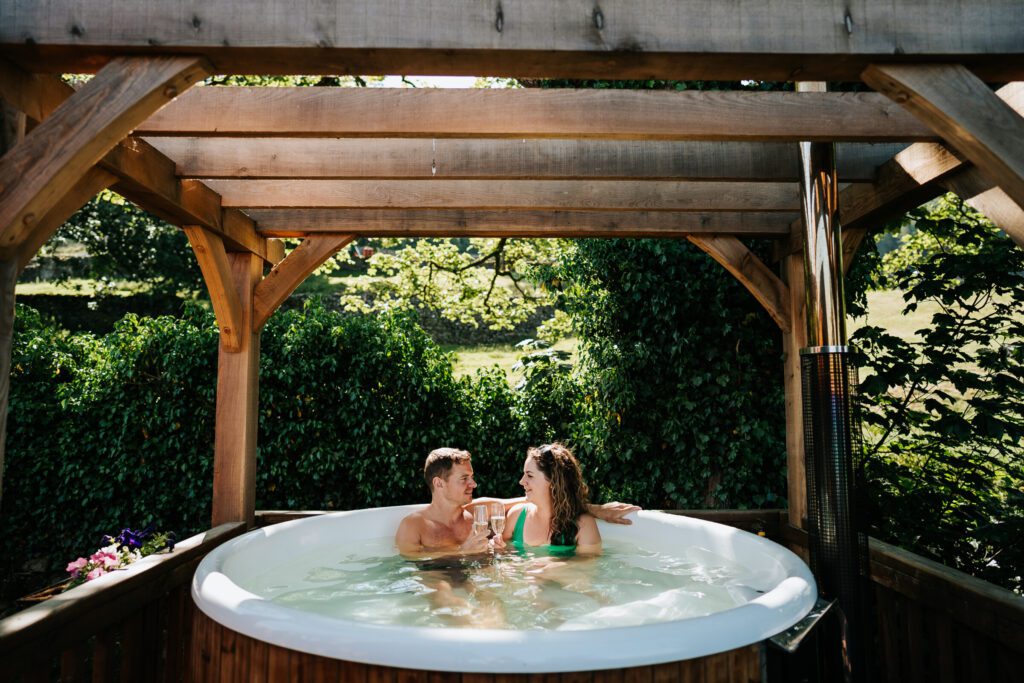 Step-by-Step Instructions:
When you check in to your luxury lodge your hot tub will have already been lit and will be warming nicely. Gently open the stove door and check if there's space for additional logs. If there is, go ahead and add more; if not, close the door and allow it to continue warming for a bit longer.
Regularly replenish the stove using the logs provided on your patio until the water reaches the desired temperature.
Insert the provided thermometer into the water; the ideal temperature should fall between 35°C and 38°C.
Once the temperature falls within this range, slide the ash pan (located beneath the stove door) closed, this will decrease airflow and slow down the fire's intensity.
Your hot tub is now ready! It's important to monitor the fire, as you want to maintain its warmth without allowing it to die out. Use your judgment to strike the right balance.
After use, place the insulated lid back on the tub, and the water will remain warm overnight.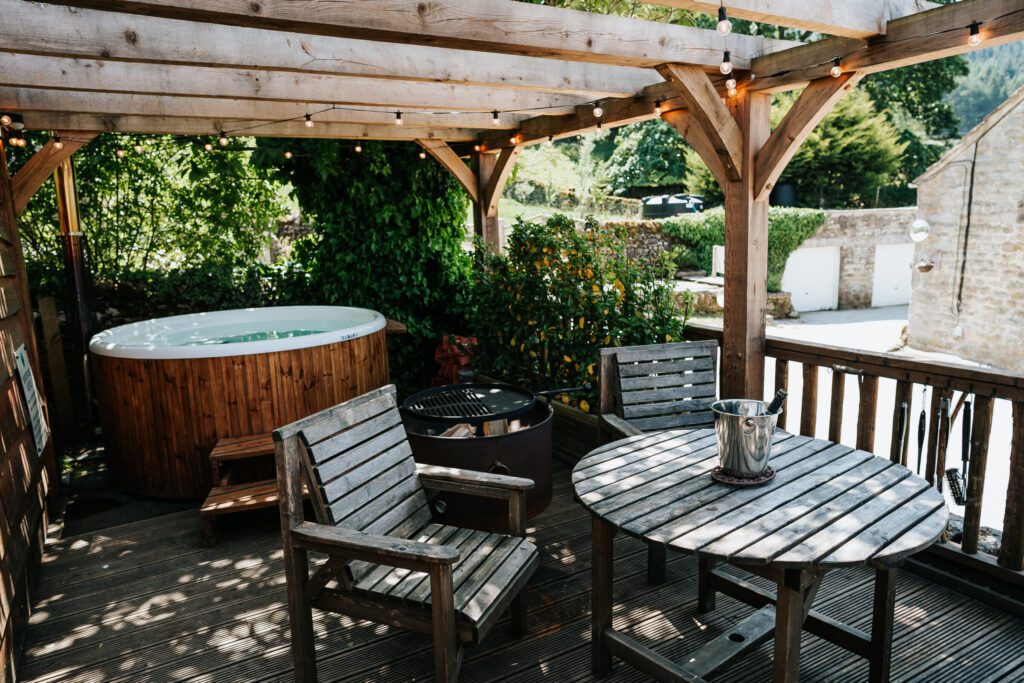 Useful Tips:
• Typically, it takes around 1-2 hours to heat the water.
• Keep a close watch on the fire; if unattended for several hours, it may die out and you will be left with a tub of cold water.
• While heating the tub, keep the lid on.
• If you are struggling for any reason, don't hesitate to ask for assistance – we're here to help!
Did you know taking a dip in a hot tub is a proven way to relieve stress, ease tension or achy muscles and even lead to improved sleep? We are sure you will check out of our glamping hideout feeling better than ever!